The Folding Society
A cycling holiday in Skye - live illustrated reports
Day 7 and return - 25th June 1999
---
Friday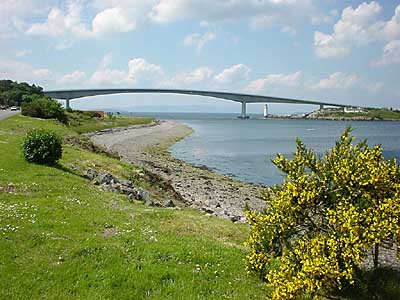 1. The bridge over to Skye. Expensive tolls by car, but free to bikes and you even have a cycle path across.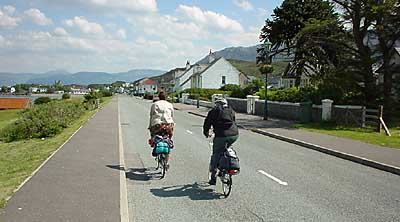 2. Peter and Amanda enter Kyleakin on our final day.

3. The bridge affords excellent views to the island and mainland.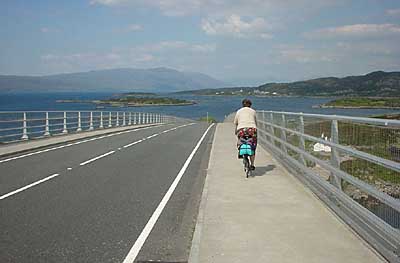 4. Amanda sails over the bridge to Kyle.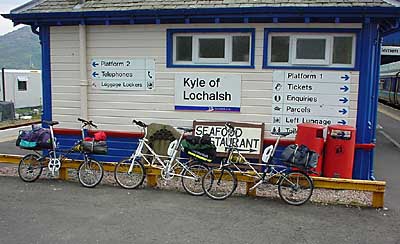 5. Kyle of L. and a 16 hour rail journey home.

---
Folding Society home page | Return to event report page | Return to Skye ride page
---
Copyright (C)1999 Graham and Amanda McDermott and Peter Evans
Last updated: 27 June 1999
URL: http://www.whooper.demon.co.uk/foldsoc/skye7.html