Origami Phoenix Ride
November 14th 1998 - A visit to the National Motorcycle Museum
---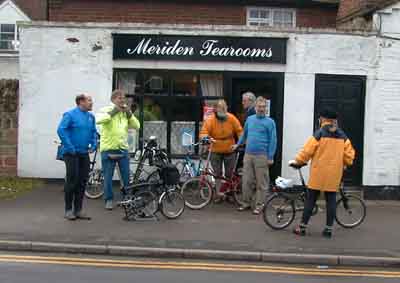 The starting point was, as usual, the Tearooms at Meriden - some of the riders pictured shortly before departure. Left to right: Phil Wray (Brompton), Malcolm Lyon (Moulton APB), John Pinkerton (event organiser, Legano), Peter King (Brompton), John Prince (Brompton) and Lorna Wray (Moulton APB).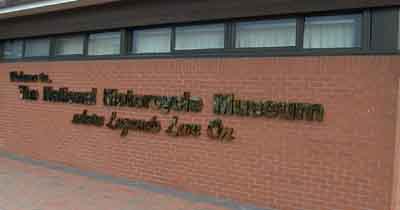 The November ride was relatively short - about 6 miles from Meriden to the National Motorcycle Museum. There was a lot on at the nearby NEC, causing congestion on the nearby main roads, but we avoided this by using back roads - the advantages of using bicycles!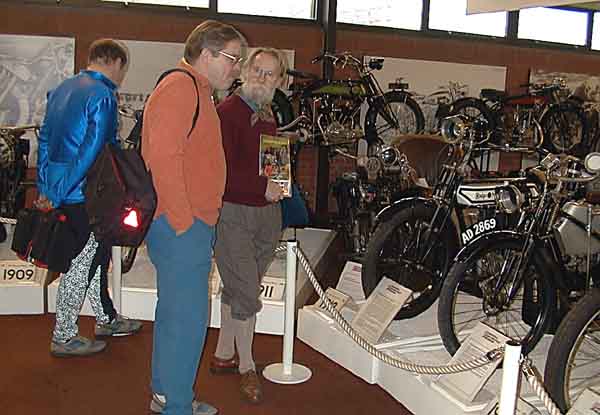 With four halls to visit there is a tremendous amount to see - in fact so much that it's rather overpowering. Fascinating though, even for non-motorcyclists like myself. Here John Pinkerton (helpfully making a point of displaying the excellent museum catalogue for the photograph!) talks to Malcolm Lyon about the exhibits near the entrance.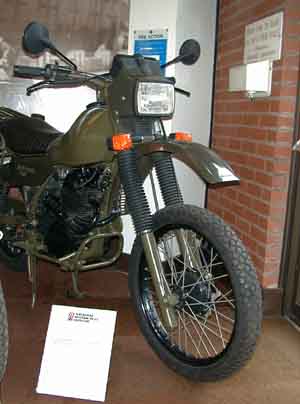 Peter King was particularly interested in this military model, because the notice alongside explained that it was capable of fording water up to 20 inches deep! [For those not in the know, this is an unkind reference to his unfortunate experience at the first Folder Forum Ride.]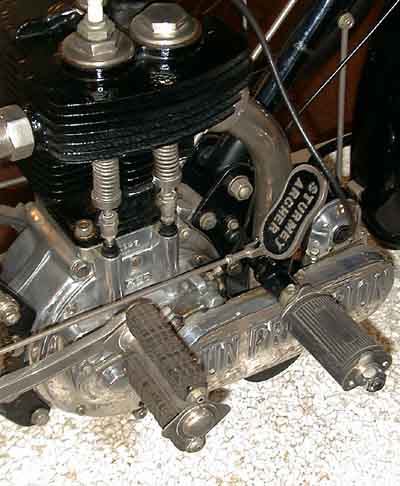 Sturmey-Archer's involvement with motorcycle gears was not entirely successful, but examples were to be found on several machines at the museum,and Tony Hadland, author of The Sturmey-Archer Story, was amongst our group to provide information.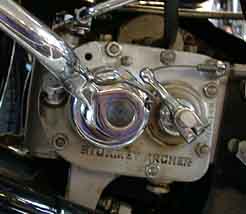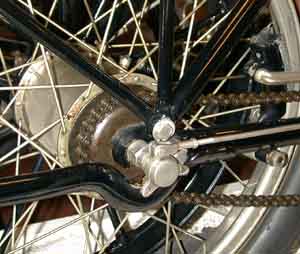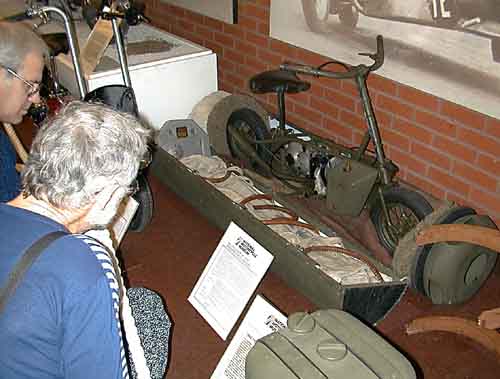 Here Peter King and John Ironside look at the nearest thing to a folding motorcycle on display. These machine were intended to be dropped from aricraft fo use by soldiers behind enemy lines.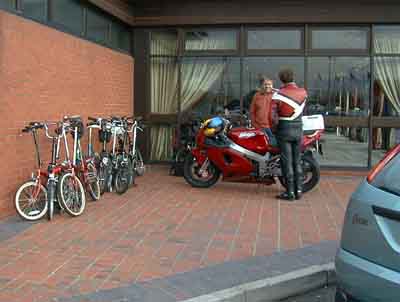 At the end of our visit we returned to find our folders still safely parked outside the museum, where they had been joined by a motorcycle, whose owner was showing an interest. In the foreground you can just see the rear of a new Ford Focus.

---
Copyright (C)1998 Ferrets Anonymous
URL: http://www.whooper.demon.co.uk/origami/orig1198.html
Last updated: 14 December 1998